The entertainment industry is one of the most lucrative industries in the world, and Africa's own is not left behind. There are a vast number of prolific musicians in Africa that have made indelible marks in the industry and have gone on to accrue massive wealth throughout their hugely successful careers. In this post, we provide a list of Africa's richest musicians as listed by the Forbes ranking of the richest musicians in Africa.
The African music industry has massively evolved and becomes lucrative over the years. The standard of measurement for being successful in the music industry is wealth and fame. Most African musicians are always in the headlines from releasing hit singles to concerts that have thousands of participants from all over Africa. The majority of them have gone global and those that make the limelight are those with huge financial backing.
African Musicians have rivaled their counterparts in the international scene with respect to the amount of wealth they have accumulated. Whereas the list cuts across the whole continent, Nigeria has the highest representative on the top 10 list. The Nigerian A-List artists like 2Baba, wizkid, Don Jazzy, Burna Boy, and Davido featured in the list of richest musicians in Africa.
How much are the richest musicians in Africa worth? Their worth is in the tune of millions of dollars. Most of them have multiple streams of income. Find out the top 10 richest African Musicians and their net worth.
Top 10 Richest Musicians in Africa (2023)
| | | | | | |
| --- | --- | --- | --- | --- | --- |
| Rank | Name | Nationality | DOB | Net Worth | Record Label (s) |
| 1. | Youssou Madjiquène Ndour | Senegal | October 1, 1959 | $145 million | Prince Arts, Columbia chaos, Real world, Nonesuch |
| 2. | Aliaume Damala Badara Akon Thiam | Senegal/United States | 16th April 1973 | $80 million | Konvict Muzic |
| 3. | Nkosinathi Innocent Maphumulo | South Africa | 11th March 1976 | $60 million | Soulistic Music |
| 4. | David Adedeji Adeleke | Nigeria | 21st November 1992 | $35 million | D.MW, R.C.A, Sony |
| 5. | Ayodeji Ibrahim Balogun | Nigeria | 16th July 1990 | $25 million | Starboy; R.C.A, Sony |
| 6. | Innocent Ujah Idibia | Nigeria | 18th September 1975 | $22 million | Hypertek Digital Record Label |
| 7. | Michael collins Ajereh | Nigeria | 26th November 1982 | $18 million | Mavins Record Label |
| 8. | Damini EbunOluwa ogulu | Nigeria | 2nd July 1991 | $17 million | spaceship entertainment |
| 9. | Paul Okoye | Nigeria | 18th November 1981 | $16 million | |
| 10. | Inetimi Timaya Odon | Nigeria | 15th August 1980 | $12 million | DM Records |
1. Youssou N'dour ($145 million)
With a net worth of $145 million Youssou Madjiquène Ndour is the richest musician in Africa. He is a professional singer songwriter, composer, occasional actor, businessman and politician. He has been in the business for over four decades, having began his music career at the age of 15 when he joined super Diamono. Today, he is perhaps the most famous singer alive" in Senegal and much of Africa.
Apart from music, much of his wealth have come from his numerous investments and politics. He own a TV station, his own record label, many restaurants and also a clothing line named "youssou N'dour Seduction".  Plus, he served as Senegalese minister for culture and tourism from April 2012 to September 2013. He won the Grammy Awards for best contemporary world music album his CD Egypt in 2005.
2. AKON ($80 million)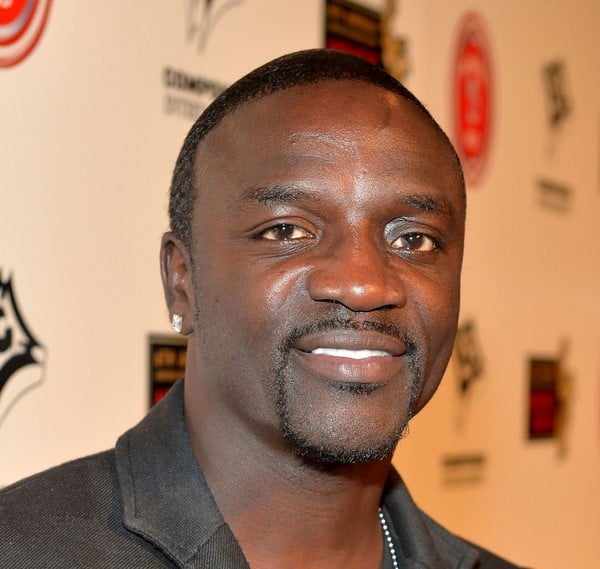 Akon is of Senegalese / American descent and is the second richest musician in Africa with a net worth of $80 million. He was born Aliaune Damala Bouga Time puru Badara Akon Thiam and has been in the been in the music industry for a long time.
Akon rose from obscurity into lime light after the release of his the first single "locked up" from his debut album, Trouble in 2004. Today, he is labeled as one of African richest musicians, the best musician in Africa, and among the world's most acclaimed musicians.
In addition to singing, Akon is also an actor, businessman, and producer. He owns the  Record label is Konvict Muzik.
Akon has dignified his music gallery with a total of 45 Billboard Hot 100 songs. As a result of his meritorious contribution to the entertainment industry at large, he has appeared in remarkable national and international award nominations – notably been nominated for a total number of five times on the Grammy Award nominations list.
3. BLACK COFFEE ($60 million)
Nkosinathi Innocent Maphumulo is a South African DJ, Record producer, and the CEO of Soulistic Music. Black Coffee is the wealthiest musician in Africa with a net worth of $60 million
Born in Durban, in KwaZulu Natal, he spent his formative years in the Eastern Cape in Mthatha before moving back to Durban to study music at Natal Tech, where he majored in Jazz. Today, he is one of the most prominent music producers from Africa.
Black Coffee began his career in 1995 and released 5 albums under his own label. He came into the limelight after partaking in the 2004 Red Bull Music Academy hosted at Cape Town. He won the "Breakthrough DJ. of the year" in 2005, among numerous awards engrafted with this outstanding music producer.
Recommended: 20 Richest Musicians in the World (2023)
4. Davido ($35 million)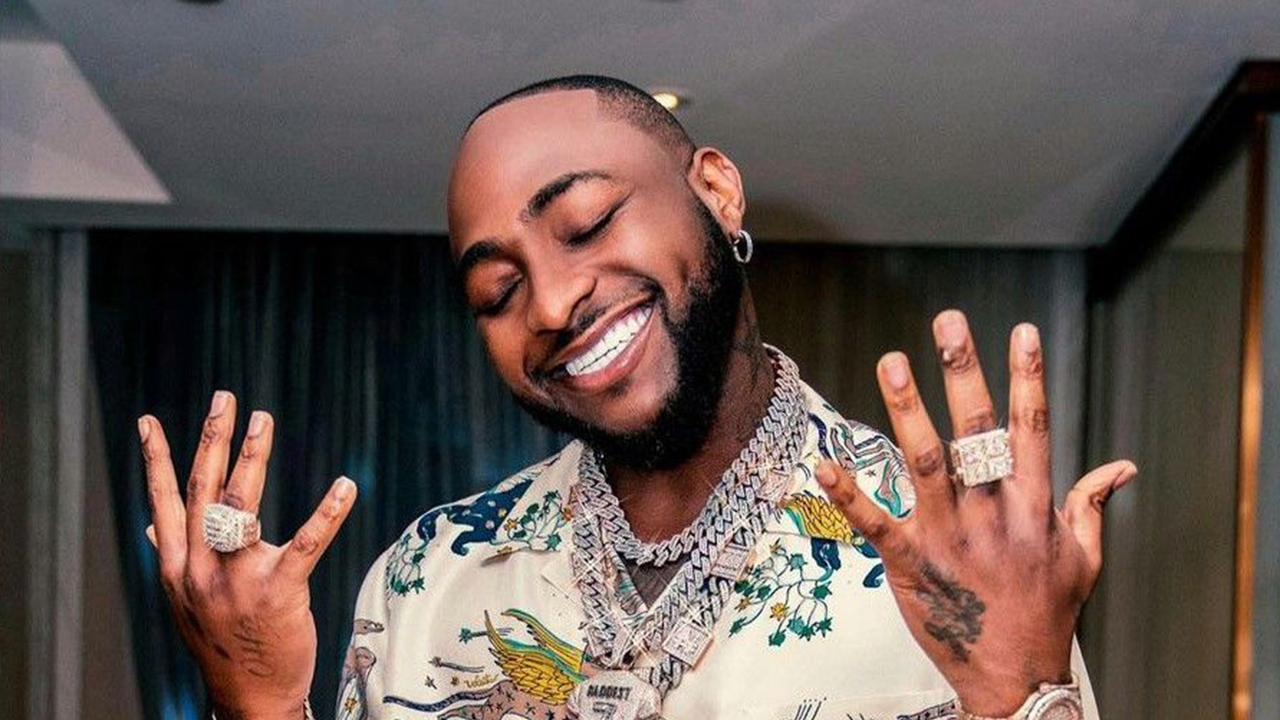 Davido is one of the finest artists in Nigeria and Africa. He is worth $35 million and this earns him a place in the Forbes list of African richest musicians.  The professional singer, songwriter, record producer sings under the Record labels; DMW, R.C.A, and Sony.
Davido's DMW label also brings in a substantial amount of cash, which contributes to his $35 million net worth value. Additionally, Davido has done numerous collaborations with Artists all over the globe. He has produced songs for other top artists like Naeto C, Skales, Tiwa Savage Sauce kid and others.
He is a brand ambassador to many global and domestic companies like Infinix, Globacom, Guiness Drink, Access BET, and most recently has signed a multimillion naira deal with WEMA Bank.
5. WIZKID ($25 million)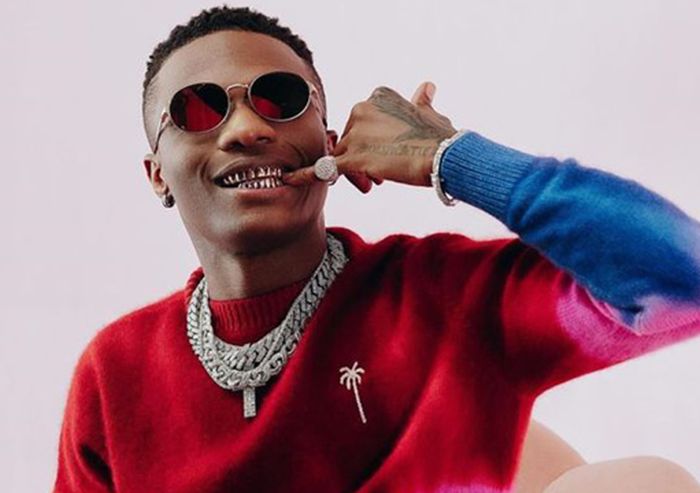 Ayodeji Ibrahim Balogun is A Nigerian and a professional singer and songwriter song writer with the stage name, Wizkid. With a net worth of $21 million, he is one of the richest musicians in Africa.
He started his musical career in 2001 when he was just 11 years of age, and came into lime light after releasing a lead single tagged "Holla at your Boy" from his debut studio album superstar in 2011.
Wizkid makes an international recognition after his collaboration with Drake on the global hit, "one Dance" which is top-rated in about 15 countries. He earns much of his wealth from his mega endorsement deals with UBA, MTN, GLO, pepsi, Guinness, and customized Ciroc.
Wizkid won the Grammy Awards in 2021 for the best music video "Brown skin Girl" by Beyonce which has placed him amongst the most respected musicians in the world.
6. 2BABA ($22 million)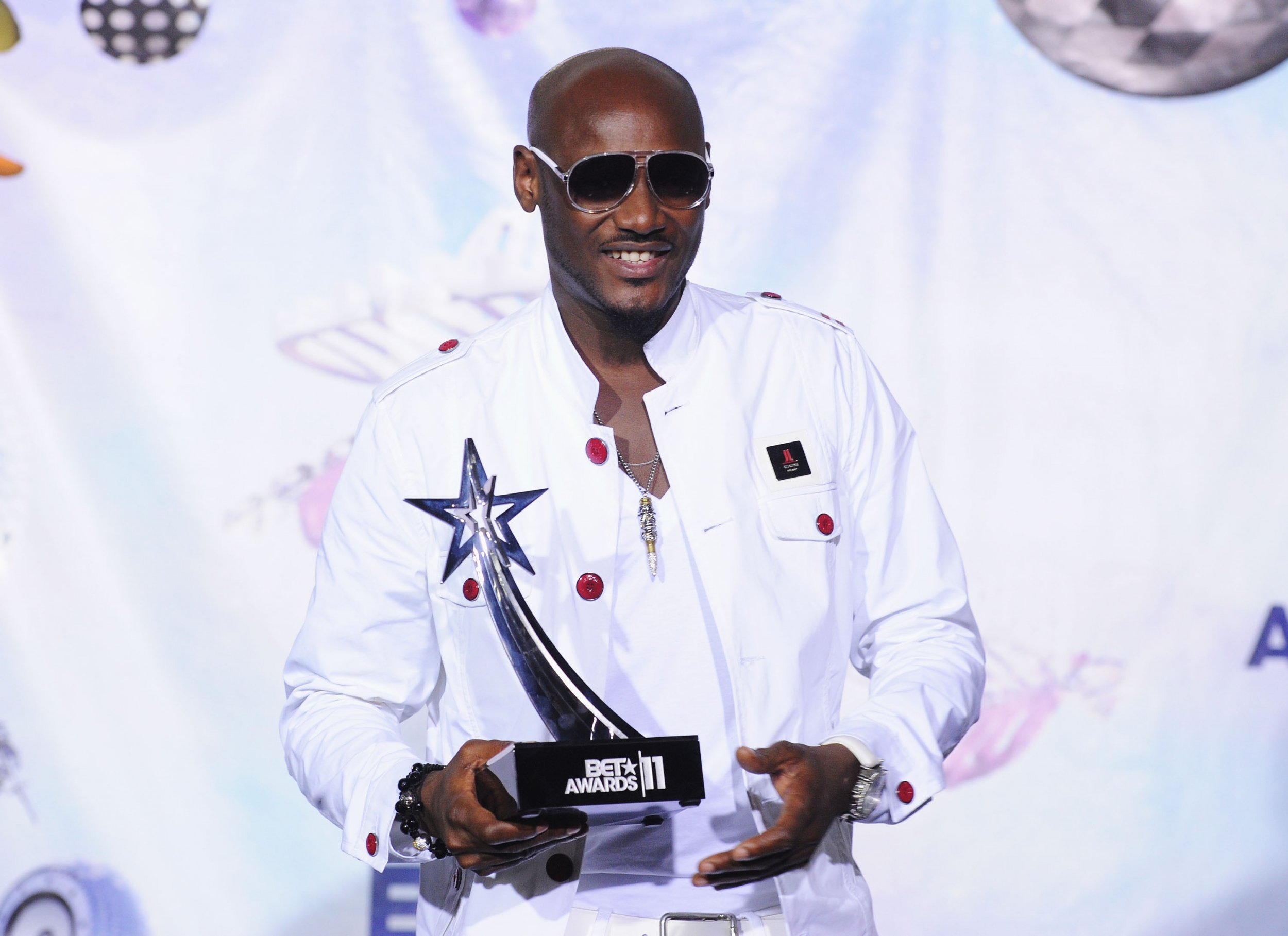 Innocent Ujah Idibia (2BABA) is one of the household names in the music industry in Nigeria and Africa. With a net worth of $22 million, 2Baba is one of the richest musicians in Africa. The Nigerian professional singer songwriter, record producer, and entrepreneur  is the Boss of Hypertek Digital Record Label.
2face started singing right from school, when he was an undergraduate at IMT in Enugu, a south Eastern region tertiary institution. He dropped out of school and focused on his music career in 1996. 2Baba is has received numerous awards and endorsements throughout his hugely successful music career.
2Baba formed plantashun Boiz, together with Faze and Black Face and they parted ways on the allegation of song theft. He has worked alongside other top musicians in Nigeria and Africa and is one of the most celebrated and respected African musicians.
7. DON JAZZ ($18 million)

Michael collins Ajereh (DON JAZZY) is a professional Nigerian record producer, singer, songwriter, and Entrepreneur with a net worth of $18 million. He is the boss of Mavins Record Labelwhere he also get substantial amount of wealth from.
Also, Don Jazzy is the brand ambassador for Loya milk and Samsung and the co-founder Mo'Hits Records. He began music as a kid and gave his wholeness into it. Don Jazzy holds numerous awards and had helped many talented artists like Korede Bello, Tiwa Savage amongst others, achieve their musical visions.
8. BURNA BOY ($17 million)
Born Damini EbunOluwa ogulu, Burna Boy is a professional Afrobeat singer, song writer, rapper and a dancer. He is the owner of the Record label; Spaceship Entertainment. With a net worth of $17 million, Burna Boy is one of the richest and most popular musicians in Africa.
Burna Boy's music career officially kick started in 2010 and went on to take the continent by storm. His first hottest release "Like to Party Burna Boy" was released in 2012, this was the song that brought him to the global scene. His pattern of music is similar to that of the late Fela Kuti, though, Burna Boy is excellent on his own.
He has had a hugely successful music career and won his first Grammy Award in 2021. He was recently nominated for another Grammy Award but lost to Four-time Grammy Award winner Angélique Kidjo.
Read Also: Top 10 Richest and Most Popular Egyptian Musicians
9. RUDEBOY ($16 million)
Born Paul Okoye, Rudeboy is a Nigerian Professional singer, songwriter, and dancer with a net worth of $16 million. He rose to fame in the 2000s as a member of the P-Square duo with his identical twin brother Peter Okoye.
10 TIMAYA ($12 million)
Inetimi Timaya Odon is one of the most popular singers and song writers in Nigeria and Africa. With a net worth of $12 million, Timaya completes our list of the top 10 richest musicians in Africa in (2023).
He is the boss of DM Records Record labell and he started his journey to success when he dropped his debut single titled "Dem Mama". He is currently one of the most successful and internationally renowned musician in Nigeria and Africa.
Conclusion
For the fact that change is constant, the listing and delisting of Forbes top 10 richest African Artists of the Continent will always be dynamic. We'll certainly have most of these musicians displaced on this list in the coming years due to the vast number of rising talents from the continent.