Successful businesses don't just appear out of nowhere. they are created by people. To ensure the success of the business, people make choices, implement policies, and manage the financial and human resources at their disposal. The Chief Executive Officers are those people (CEOs). A large majority of the youthful CEOs have demonstrated that age is really only a number. Numerous business leaders in their 30s and 40s have led their organizations to great success, with the majority doing so in their first few years in charge. In this post, we'll take you through the list of the youngest CEOs in the world in 2023.
Professionals who are just 30 years old are successfully running their separate companies. These are talented people who possess the qualifications needed to hold their current positions. They are always setting the example and advancing their own firms in a very competitive environment.
The CEO is a company's most powerful leader. Age is irrelevant for being one. So, if you have talent, just follow the crowd and hone your abilities. All of the CEOs on this list went pursued their innate drive to be celebrities. Don't be shy to begin right away. It's safer to arrive late than never. Perhaps, you too can make the list as one of the youngest CEOs in the world someday.
So, let's get some inspiration from the top 10 youngest CEOs in the world 2023. This list is presented according to age, from the youngest to the oldest.
Top 10 Youngest CEOs in the World in 2022
1. Advait Thakur (aged 19; net worth: NA)
Advait Thakur is only 19 years old, but he has already done so much at such a young age.
He is one of the youngest chief executives out there who is gifted and multi-faceted. He is an AI scientist, software engineer, and the CEO of Apex Infosys India – one of the country's largest software exporter companies. Apex Infosys India is a multinational technology and innovation firm specializing in Internet of Things (IoT) services and products. He founded the Apex Business Solutions Digital Agency in 2015 out of his curiosity to learn more about tech as well as to help NGOs gain exposure through the internet.
Advait Thakur is included among the "Top 10 Young Entrepreneurs In India 2018" by The Startup India as well as the "Young Entrepreneurs Of 2019" by India Today. Additionally, the Global Youth Marketing Forum hosted by Zoom has named him "Most Influential Youth Marketing Professional Of 2019." (The Times Group). At the age of 14, he created his first website, www.coolhindustan.com, after learning how to do so from literature.
2. Ritesh Agarwal (aged 29; net worth: $1.1 billion)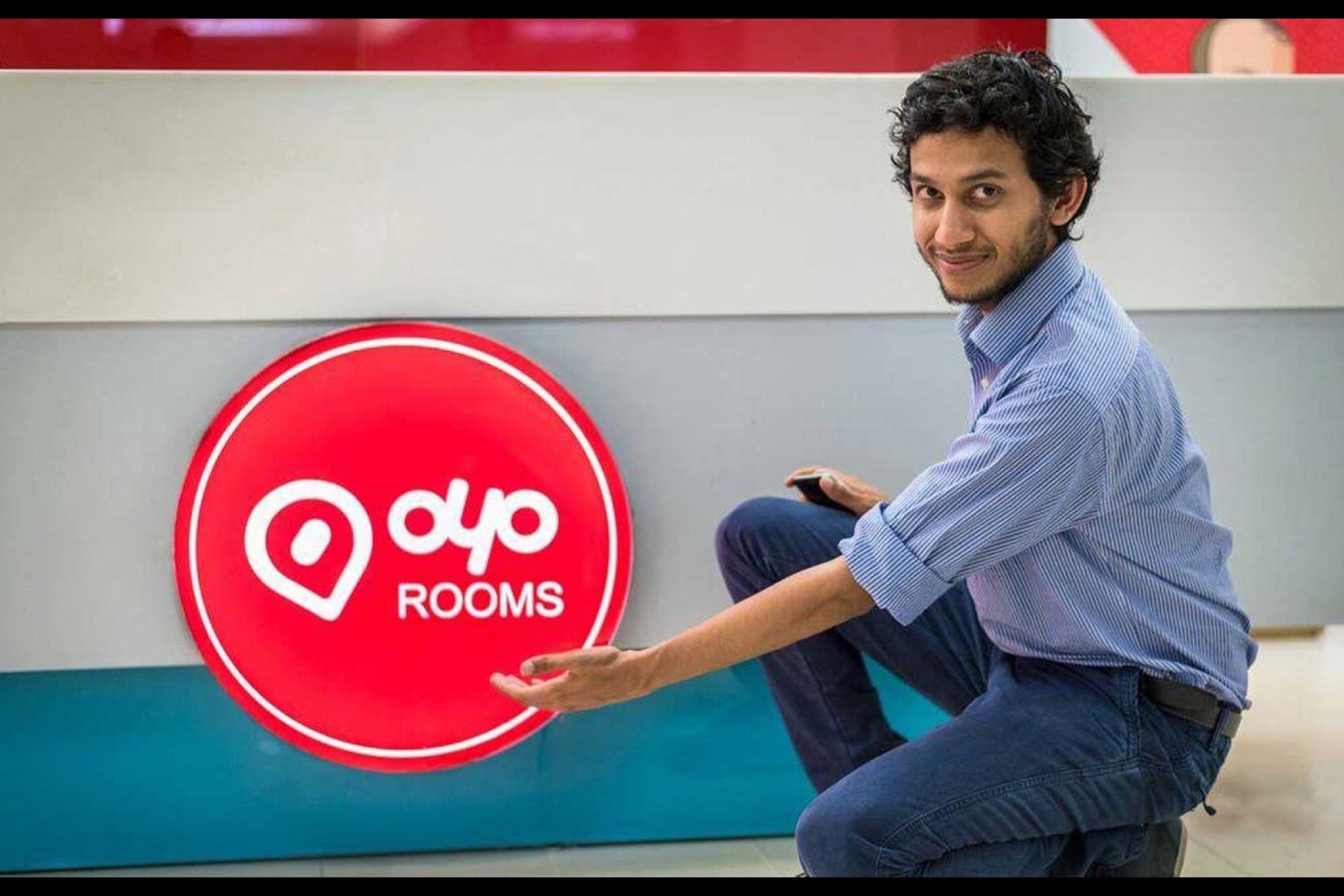 Ritesh Agarwal is an Indian billionaire entrepreneur, founder, and CEO of OYO Rooms. Agarwal started a budget accommodation portal, Oravel Stays, for booking budget hotels. It was accepted into the accelerator program by Venture Nursery in September 2012, and later was one of the winners of the 2013 Thiel Fellowship program, receiving a grant of $100,000. The company was launched as OYO Rooms in May 2013.
OYO made nearly $1 billion in five years. Agarwal didn't look back after that. Later, he quadrupled the bet, increasing his earnings. He is the second-youngest billionaire in Asia on the Forbes under 30 list as of February 2022.
The 38-year-old billionaire has a net worth of $1.1 billion in 2022, according to Celebrity.com, making him one of the youngest CEOs in the world in 2022.
3. Ben Kaufman (aged 29; net worth: NA)
Ben Kaufman is the CEO and the founder of CAMP, a national chain of family stores founded in 2018. He founded his first business, Mophie when he was 18 years old, but he soon learned how challenging it is to introduce a product and maintain it. He is also credited as being Quirky's founder, CEO, maker, and breaker in 2009!
The inventor and entrepreneur Ben Kaufman founded the Quirky marketplace for creators, which shut down in 2015. At the age of 18, Kaufman established his first business, Mophie, and discovered just how challenging it is to launch a single product. At the age of 28, Kaufman founded Quirky in 2009 to assist in lower barriers to the creation and enable creative individuals all around the world to collaborate on inventions.
Following Quirky, Kaufman started Scroll, which would eventually become the parent business of the design firms Auxiliary, Thrice.com (which creates pool floats), and Homesick Candles (which makes state-scented candles). In order to start its own internal retail branch named BuzzFeed Product Lab, BuzzFeed purchased Scroll in 2016. That e-commerce operation is now under Kaufman's direction.
4. Evan Spiegel (aged 32; net worth: $2 billion)
Evan Thomas Spiegel is an American businessman who founded the American social media startup Snap Inc. alongside Bobby Murphy and Reggie Brown while they were Stanford University students. He also serves as the company's CEO. In 2015, Spiegel was the world's youngest billionaire. At just 26 of age, he achieved a net worth of $2.1 billion.
At a young age, Spiegel rose to fame and amassed a fortune. The journey of this wildly successful entrepreneur began when he pitched his concept for his ultimate project, a messaging service that would enable individuals to communicate messages in a split second, in 2011. At the time, his classmates ridiculed him and mocked his idea as a silly joke. But now they are aware that cheesy joke is actually Snapchat, one of the most well-known social media platforms!
According to celebritynetworth.com,  his estimated net worth was $2 billion, making him the of the richest young CEOs in the world.
5. Jared Hecht (aged 35; Net worth: NA)
At 35, Jared is the CEO of Fundera, an online marketplace that matches small business owners to the best possible lender. Before starting Fundera, Jared co-founded GroupMe, a service for group chat that was purchased by Skype in August 2011 and then by Microsoft in October. Startups like TransferWise, SmartThings, and Codecademy have him as an investor and advisor.
Hecht earned his bachelor's degree in political science from Columbia University in 2009. He presently has a position on the Columbia University Entrepreneurship Organization's advisory board. He served as the executive director and publisher of Columbia University's student-written guidebook, Inside New York, while a student there.
6. David Karp (aged 36;  net worth: $200 million)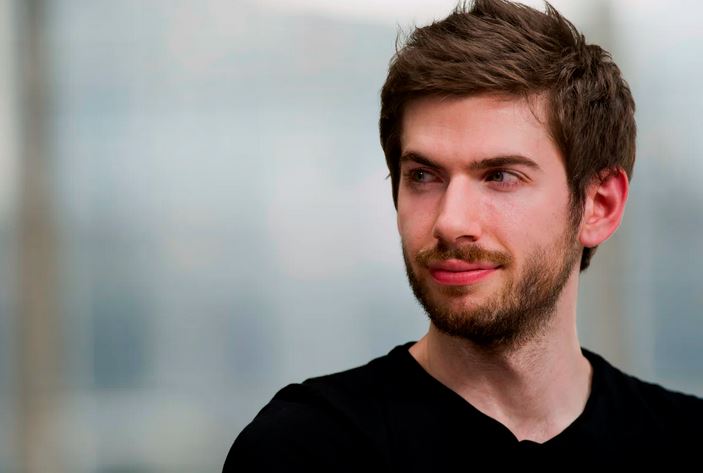 David Karp is an American internet entrepreneur who has a net worth of $200 million. He co-founded Tumblr, a popular blogging platform with his partner Macro Arment. In only two weeks, Tumblr had 75,000 users, and there are now more than 100 million active blogs on the service. He was a software developer and businessman who began his career in animation before transitioning to software consultancy while still in his late teens. Karp dropped out of high school and, with his parent's permission, was homeschooled for three years while pursuing his career objectives.
At 36, Karp has an estimated net worth of $200 million in 2022, making him one of the youngest CEOs in the world.
7. Suhas Gopinath (age 36; net worth: NA)
Suhas is the founder, CEO, and chairman of Global Inc., an IT MNC. He took charge as CEO at the age of 17, three years after founding the company. He accomplished it all before turning 18, making him the youngest CEO in history. At the age of 14, created his first website, ww.coolhindustan.com, with the use of books and self-study. He incorporated his company Globals Inc., the same year, in 2000
He is the happy recipient of the Young Achiever Award, the Rajyotsava Award, as well as several other honors and accolades. Suhas is a young, gifted man who graduated from Harvard University's Kennedy School.
Now 36, Suhas is still one of the youngest CEOs in the world in 2022.
8. Prag Agrawal (aged 38;  net worth: $1.6 billion)
Prag Agrawal is an Indian-American software engineer and CEO of Twitter.inc He was formerly Twitter's Chief Technical Officer (CTO). His significant contributions include increasing the relevancy of the home timeline and making Twitter Ads systems expandable for future development. Additionally, Prag oversaw the business's ventures into decentralized technologies, including Blockchain, Machine Learning (ML), and Artificial Intelligence (AI).
At 38, Parag is the youngest CEO to head a Fortune 500 company, and he receives a yearly perk package and compensation of more than $1 million.
Before joining Twitter, he served as an intern researcher for Microsoft Research, Yahoo! Research, and AT&T Labs.
9. Mark Zuckerberg (aged 38;  net worth: $62.7 billion)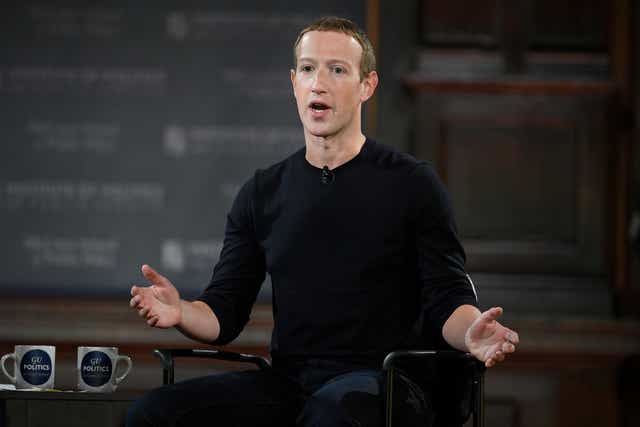 Mark Elliot Zuckerberg is one of the youngest CEOs in the world in 2022. He is an American media mogul, internet businessman, and philanthropist. He is renowned for co-founding Facebook, a social media platform, and Meta Platforms, the corporation that owns it (formerly known as Facebook, Inc.), of which he is the chairman, chief executive officer, and majority shareholder.
While a student at Harvard University, together with his roommates Eduardo Saverin, Andrew McCollum, Dustin Moskovitz, and Chris Hughes, he founded Facebook in February 2004. The website was first started on a few college campuses, but it quickly gained popularity and finally reached one billion users by 2012. In May 2012, Zuckerberg went public with the business and the majority of the shares.
He was the youngest self-made millionaire in the world in 2007 when he was just 23 years old. At 38, Zuckerberg's net worth as of August 18, 2022, according to Forbes' Real-Time Billionaires, was $62.7 billion. Zuckerberg is also one of the highest-earning CEOs in the world in 2022.
10 Matthew J. Meloy
Completing our list of the top 10 youngest CEOs in the world in 2022 is Matthew Meloy, the CEO of Targa Resources Corp.
Targa Resources is a Fortune 500 company based in Houston, Texas. and are one of the biggest infrastructure providers of natural gas and natural gas liquids in the US. Though not fully, their operations are mostly located along the Gulf Coast, notably in Texas and Louisiana.
Top 10 Richest DJs in the World 2022
How to Apply for Egyptian Passport