Change has always been described as the only constant. The world, both private and cooperate, have rapidly embraced this digital transformative change. This has resulted in the emergence of tech industries and job requirements for these industries have shifted from what was obtainable before. You need these top 10 tech skills for 2022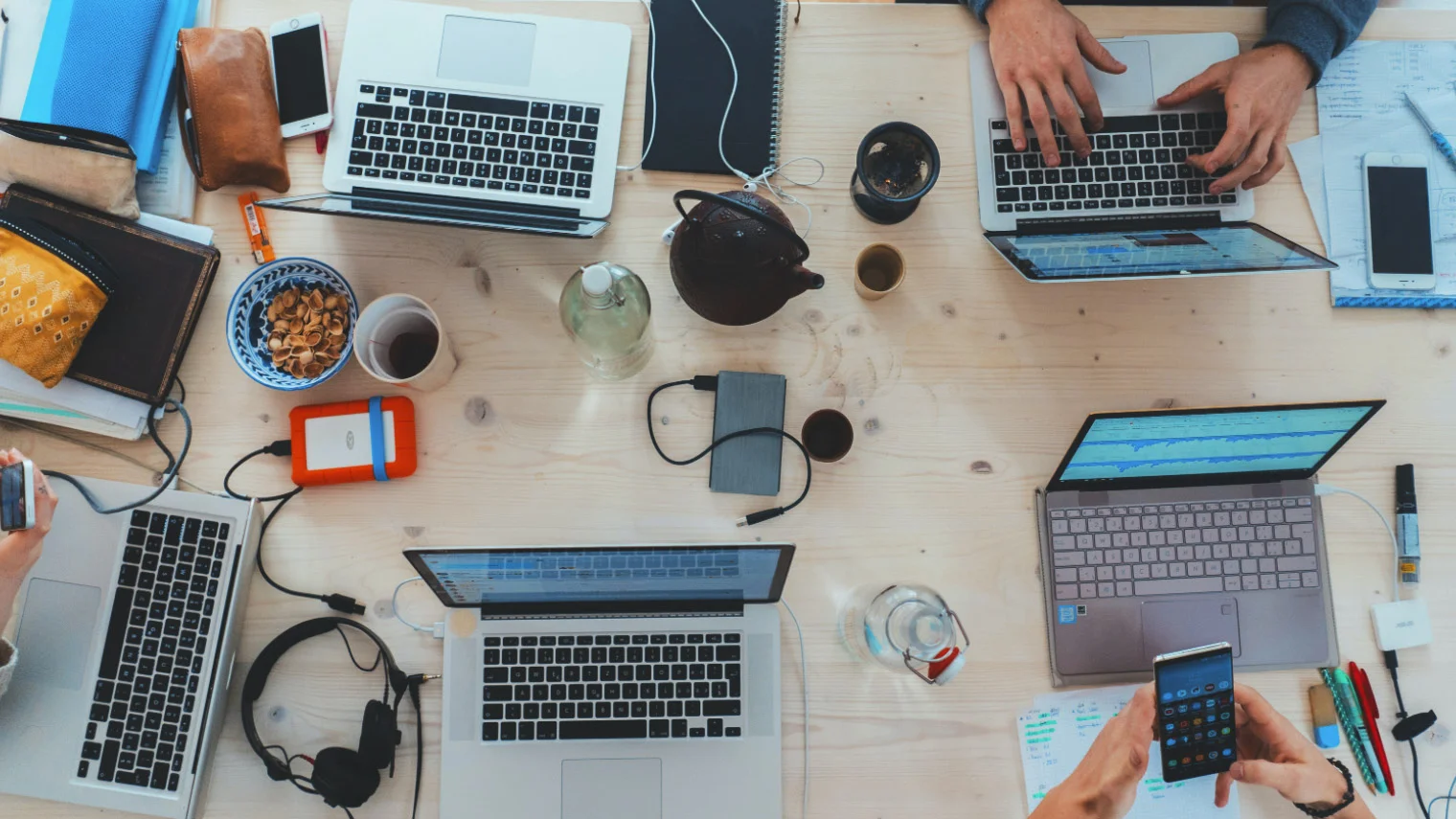 Today, to survive in the tech world, you need relevant skills. Regardless of your profession, you must learn, unlearn, and relearn in other to adapt to the rapid changes taking place at your workplace. One peculiar way to adapt is to learn new job skills applicable to the current reality to grow in your career.
Read Also: Top 10 soft skills employers want from employees
Emergence of new technologies has made old ones obsolete. This makes it very important for employees to keep learning skills to stay in their jobs. In fact, emerging technologies are transforming the world of work, pushing the workforce towards the need to acquire new in-demand skills and adapt to future jobs. It is also creating new roles and responsibilities in organizations to drive profitability and optimize resources. It is not enough to be competent in a specific area; you need to get some soft skills to remain relevant in the digital world.
Let's find out which skills will be in trend in 1st December 2022 and beyond. Read on!
Data Science.
Data science refers to scientific methods, tools, processes, and algorithms that are used to extract information and insights from structured and unstructured data. This skill is employed to compile, clean and present data for business leaders to make informed decisions. Data scientists are in demand in almost all job sectors, such as healthcare, finance, logistics, and e-commerce. It is now an essential component of digital marketing and advertising as well.
There is a surge in demand for these professionals across the globe with ever increasing number of job openings for them. Data Science is not an excellent career path for professionals in the digital age, its demand far outweighs supply, making data scientists highly employable.
In fact, it is postulated that data science market is expected to grow from USD 37.9 billion in 2019 to USD 140.9 billion by 2024, at a compound annual growth rate of 30.0%, according to Markets and Markets. The ability to collect, organize, protect, and store data will always be a key skill for any employer.
Two things make powerful companies: the amount of data they possess, and the workforce that can analyze and interpret the data. This is why companies like Google, Facebook and amazon remain so powerful and they rely on data to run their operations.
 Software Development
Software developers will become an integral part of businesses that are following the trends. To become a software developer, you need mastery of programming languages some of which include Python, Java, Bootsrap, jQuery, Angular, MySQL, etc. investing your time in learning this skill could give you relevance in the emerging world. Software developers design, develop, install, test and maintain software systems that allow users to perform specific tasks on computers or other devices
Software development skill is one of the top most in-demand skills by employers, as these skills are listed by LinkedIn on regular basis. Emerging technologies such as virtual reality (VR) and augmented reality (AR) depend largely on coding. Coding will provide these developers with the foundation skills needed to develop the next generation of AR and VR technologies.
Software developer jobs are expected to increase by 21% by 2028 and application developer jobs by 28%. Programming jobs are expected to increase to 28 million worldwide in the next few years. Increasing demand for computer software and mobile phone apps by companies is driving this growth.
UI/UX designs
UI/UX designers create meaningful and easy-to-use digital products. To create these products, they thoroughly research and understand the target audience.  They design products and digital services that make people's lives more convenient and ultimately easier.
As a UI/UX designer, your job is to create user-friendly interfaces that enable users to understand how to use complex technical products. If you're passionate about the latest technology trends and devices, you'll find great fulfillment in being involved in the design process for the next hot gadget. With the increasing number of new websites and apps, there is a rapid demand for User Experience designers. They design products and digital services that make people's lives more convenient and ultimately easier.
Cyber Security
Cyber security is the application of technologies, processes and controls to protect systems, networks, programs, devices and data from cyber attacks. It aims to reduce the risk of cyber attacks and protect against the unauthorised exploitation of systems, networks and technologies. It is one of the emerging lucrative skills you should acquire.
Considering the significance for companies that collect consumer and user information to keep their systems secure from attacks, cybersecurity is one of the top technology trends. Many businesses are in search of professionals who are able to provide cybersecurity for their businesses in order to keep their networks secure from attacks.  In a time like this where Cyber theft is growing massively, cybersecurity sounds like a lucrative skill you should plug into.
There is global shortage of cyber security professionals and this has created an in-demand market for professionals to challenge and build career-advancing skill sets in this area.
By 2025, 40% of boards of directors will have a dedicated cybersecurity committee overseen by a qualified board member.
Blockchain
A blockchain is a decentralized digital ledger that saves transactions on thousands of computers around the globe. Blockchain has resulted in the development of thousands of new job positions and new startups ranging from mobile payment solutions to health care applications.
Undoubtedly, cryptocurrency is the latest form of tender popular among youths. Many companies are looking for blockchain developers who understand the blockchain, smart contracts, and can build decentralized applications that will enable them to use the platform to accept payments or use it for other purposes such as peer-to-peer payments, crowdfunding, file storage, identity management, digital voting, etc.
Digital Marketing
There is no business without marketing. With the digital world, there is even an inceeasing demand for digital marketers. Businesses are no longer confined to a physical shop. There are now online shops. Thus, businesses need to promote their products and services to the online community globally
Digital marketers make use of digital marketing tools such as Analytics, Content marketing, SEO, etc. to promote products. In-demand skills for digital marketers include:
Digital marketing tools
Analytics tools
Social media marketing
Content marketing
SEO
UX (User Experience Design)
Cloud Computing
Cloud computing is the delivery of different services through the Internet. These resources include tools and applications like data storage, servers, databases, networking, and software
According to LinkedIn, cloud computing skills were among the top three most in-demand skills for employers in the past three years. Cloud services enabled businesses to allow their employees to work from home, and all the major cloud providers saw significant revenue growth and will continue to do so through 2022.
Augmented Reality (AR) and Virtual Reality (VR)
Augmented reality (AR) and Virtual Reality (VR) technologies that bridge the real and virtual worlds, enabling users to view information and content visually, in the same way, they take in the world. Many industries, like healthcare, travel, aviation, and automotive are developing augmented reality solutions in training applications. While AR offers an interactive experience of the real-world scenario, VR creates a completely immersive virtual environment.
As per Markets and Markets, the augmented reality market is  expected to reach USD 60.55 billion by 2023, at a CAGR of 40.29%, between 2018 and 2023.on the other hand, the virtual reality market is expected to reach USD 34.08 billion by 2023, at a CAGR of 33.95%, between 2018 and 2023."
Artificial Intelligence (AI)
As organizations increasingly use big data to make data-driven decisions, AI/ML skills will continue to be in high demand. AI and machine learning are used to identify patterns and trends that humans can't see or process using traditional methods and automate work seamlessly.
There was a rise in companies' experimentation phase of AI in 2021. As we head into 2022 AI will become the norm and critical to any company's success helping to provide insights for customers, partners, and employees in real time.
Business Analysis
Gaining an in depth understanding of business analytics will help you become more attractive to employers. If you can analyze data, you can help a company boost processes, drive strategy, and run a more cost-effective business, this skill is key to helping any companies' overall revenue.