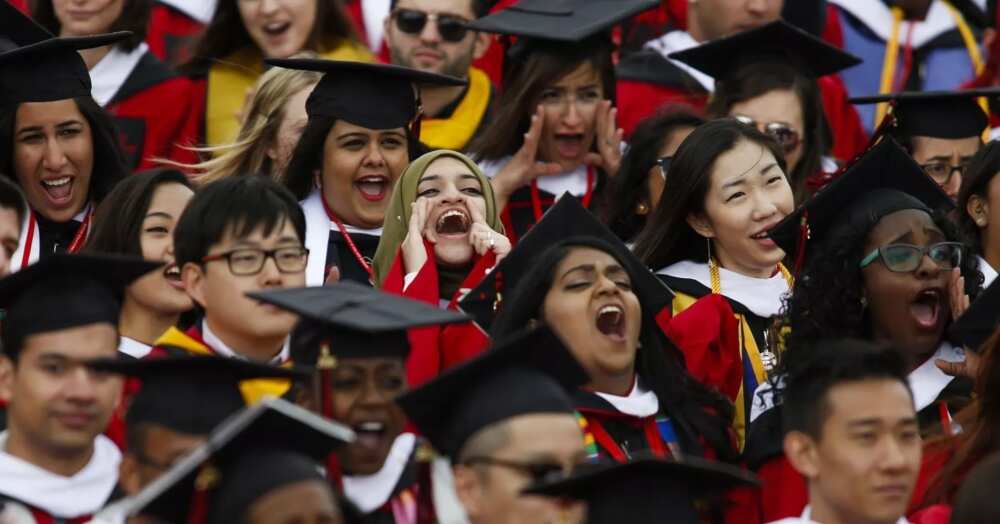 Education in Africa
Education and progress are closely related, and this is understood by nations from all over the globe. Which is the most educated country in Africa in 2022? Let us look at our continent and compare its education level with the rest of the world. Read more:
It is not a secret that only educated people can make progress, help develop their country and increase the economics. Territories with a big number of citizens who are not literate and not educated suffer the most from high levels of unemployment and bad economy. The African continent is a 'collection' of contrasts. Some countries are developing quickly and others cannot boast quick improvements. In many African countries, most families live below the poverty line. Their children do not go to school, cannot write and read and do not seem to get any opportunities for education in the near future.
The examples of the most educated countries that lead the world and the world's progress today should motivate others to improve their education systems and get more literate men and women. Thanks to annual reports and surveys made by international organizations, we can get an idea which country is the most educated on the planet and in Africa in 2022.
Which country has the most educated population in Africa in 2022?
according to World Population Review's Twitter handle, Equatorial Guinea, South Africa, Libya, and Mauritius  are the most rated educated countries in Africa
1. Equatorial Guinea
Equitorial Guinea emerges the most educated country in Africa in 2021. There are 1,402,983 people in Equatorial Guinea with a literacy rate of 95.30%.
Education in Equatorial Guinea is free and compulsory until the age of 14. Primary education is for five years followed by four years of secondary in the first stage and three subsequent years of secondary education in the second stage. In 2001, about 35% of children between the ages of three and six were enrolled in some type of preschool program.
2. South Africa
According to cnbc.com, South Africa was the most educated country in Africa in 2019. This country is the only one in Africa listed by OECD (Organization for Economic Co-operation and Development) as one of the top 40 most educated countries in the world (in 2019). South Africa has a population of 59,308,690 with literacy rate of 94.30%. Over the past decade, the South African government budget above 18 percent of its total expenditure on education.
It's not surprising why South African universities continue to dominate African universities ranking, and have continued to compete globally. Based on the infographics shared by OECD, South Africa has about 6 percent of people who are between 25-34 years old who have obtained any kind of tertiary education through vocational schools, colleges, universities or other higher educational institutions after school.
South Africa was also added to the top 3 most literate African countries in 2015, according to worldatlas.com. It was listed along with Equatorial Guinea and Seychelles as the nation which boasted about 95 percent of literacy rate among people who were at least 15 years old and older.
3. Seychelles
A small country with about 98,347 people, Seychelles holds the position for the best education system in Africa with 69.3 points. It is the only African country in the top 50 education system globally, at 43rd position ahead of Ukraine, Hungary, Russia and UAE. In 2016, according to UNESCO, the government spent 11.72% of total expenditure on education. Education is compulsory up to the age of 16, and free through secondary school until age 18. 98.9 percent of the population age 15 to 24 is literate.
4. Mauritius
As at 2019, the population of Mauritius was estimated at 1,269,668 people at mid year according to UN data. Mauritius has the 3rd best education system in Africa, with 61 points. It holds the 74th position on global education system; and ranks 40th position on Extent of staff training and 47th on Quality of vocational training globally. The government of Mauritius provides free education to its citizens from pre-primary to tertiary levels.
Since July 2005, the government also introduced free transport for all students. Schooling is compulsory up to the age of 16. Mauritian students consistently rank top in the world each year for the Cambridge International O' Level, and International A and AS level examinations. Literacy rate in Mauritius is placed at 92.85%
5. Libya
Is the fourth most educated country in Africa with a population of 6,871,292 and a literacy rate of 91.00%.
Education in Libya begins with primary education, which is both free and compulsory. Children in Libya between the ages of 6 and 15 attend primary school and then attend secondary school for three additional years (15- to 18-year-olds).
6. Botswana
Botswana is the seventh-most educated country in Africa.
With a population of 2,351,627, Botswana has a literacy rate of 88.50%.
Education in Botswana is free, but it is not compulsory. The Ministry of Education has authority over all of Botswana's educational structure except the University of Botswana. Schooling in Botswana is not mandatory. The first ten years, starting at age six are however free. There are seven years of primary school, the first four of which are taught in Setswana. After that, classes are taught in English.
7. Cape Verde
Is the seventh-most educated country in Africa with  a population of 555,987, and literacy rate of 87.60%.
Education in Cape Verde is organized into a six-six formal education structure, meaning that children enter primary school at the age of 6, and then are required to attend school for six years.
8. Zimbabwe
Zimbabwe makes the list as the eighth most educated African nation in 2021 with a population of about 14,862,924 people and literacy rate of 86.50%.
Zimbabwe's education system consists of 7 years of primary and 6 years of secondary schooling before students can enter university in the country or abroad. The academic year in Zimbabwe runs from January to December, with three-month terms, broken up by one-month holidays, with a total of 40 weeks of school per year.
9- Burundi
Burundi is the ninth-most educated country in Africa.
the country has a population of 11,890,784 and a literacy rate of 85.60%.
Education is compulsory in Burundi for six years between the ages of seven and 13. Theoretically, primary education is free at the point of use. Primary education in Burundi spans six grades between the ages of 7 and 13. The next educational tier, known as Lower Secondary, comprises an additional four grades.
10. Tunisia
Since gaining independence from France in 1956, the government of Tunisia has focused on developing an education system which produces a solid human capital base that could respond to the changing needs of a developing nation. Education is the number one priority of the government, with more than 20 percent of government's budget allocated for education. As at 2017, Tunisia have the population of 11.4 million  and the literacy rate as at 2015 was 81%.