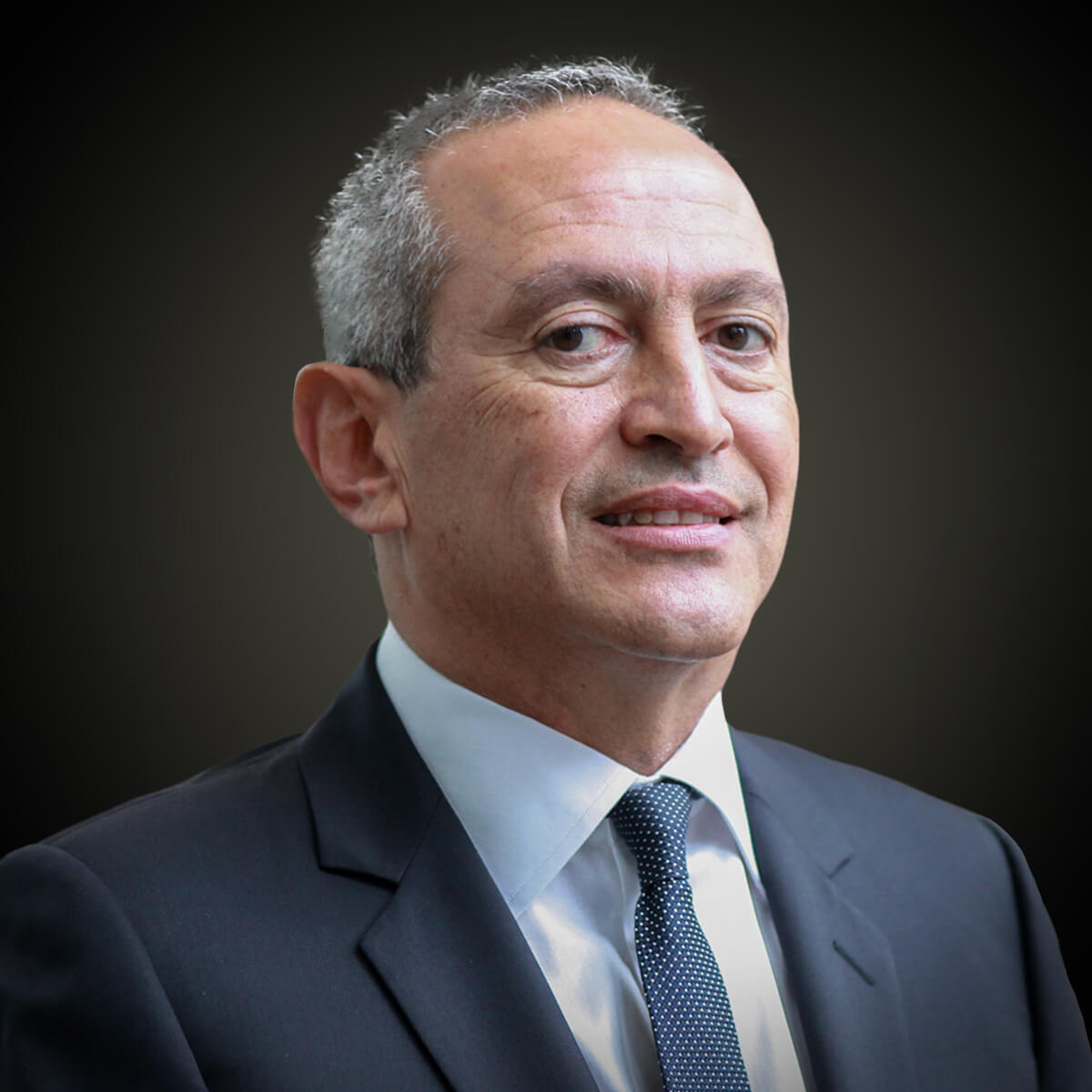 According to Forbes, 22 Arab billionaires are among the world's wealthiest people for 2023. The top 10 richest Arabs in 2023 are men from Egypt, Algeria, United Arab Emirates, Lebanon, and Oman. These 22 persons are collectively worth $53.4 billion. Despite how difficult 2020 was, it wasn't a problem for the world's richest people. Rather than those billionaires experiencing a fall, last year was actually a boom for them. Currently, there are 660 more billionaires worldwide than there were in 2020, including 493 new comers that have never been on Forbes list.
This means that, every 17 hours in 2020 produced one new billionaire, that is, without the inclusion of Saudi Arabia (the kingdom has not been covered by the Forbes US ranking since 2018. Globally, Jeff Bezos is the world's richest person for the fourth time with net worth of $177 billion, while Elon Musk bags the number 2 spot with $151 billion, according to Forbes.
Egypt's Nassef Sawiris is still the richest Arab in the world, with a net worth of $8.3 billion—$3.3 billion more than last year.
Algeria's only billionaires, Issad Rebrab and family, are the worlds' second richest Arabs, with the net worth of $4.8
 Top 10 World's Richest Arabs in 2023
Here is the list of the top 10 Richest Arabs in the World in 2021 according to Forbes:
1. Nassef Sawiris
Nassef Sawiris  is an Egyptian richest man and remains the world's richest Arab in 2023. His net worth as at October 2021 is estimated at US$ 8.3 billion. He doubles as the second richest man in Africa, Behind the Nigerian business mogul, Aliko Dangote. Sawiris' most valuable asset is a nearly 6% stake in sportswear maker, Adidas. He also runs OCI, which is one of the world's largest nitrogen fertilizer producers with plants in Texas and Iowa.
2. Issad Rebrab
Issad Rebrab is an Algerian billionaire businessman, CEO of the Cevital industrial group, the largest private company in Algeria. This company is active in steel, food, agribusiness and electronics. Issad Rebrab owns one of the largest sugar refineries in the world. Cevital owns European companies, including French home appliances maker Groupe Brandt, an Italian steel mill and a German water purification company. He has a net worth of $4.8 billion. He and his family are the second richest Arabs. Issad Rebrab also doubles as the richest man in Algeria.
3. Majid al-futtaim and Family UAE
Majid al-futtaim with the net worth of $3.6 billion, is the founder of the retailing and entertainment giant, Majid Al Futtaim Holding, known as MAF. He founded the company in 1992. His company owns and operates 13 hotels and 26 malls, including the mall of Egypt in Cairo. His son, Tariq, sits on the board, while non-family members manage the conglomerate, which publishes the revenues and profits annually.
4. Naguib Sawiris
An Egyptian with net worth of $3.2 billion. He is a brother to Nassef Sawiris, also a billionaire. Naguib made his fortune in telecom business, selling Orascom Telecom in 2011 to Russian Telecom Form Vimpelcom ( now veon), in a multi billion dollar transaction. He is the chairman of Orascom TMT Investments which has stakes in an asset manager in Egypt, amongst other cities.
5. Abdulla bin Ahmad al-Ghurair and Family.
Abdulla bin Ahmad al-Ghurair  has a net worth of $2.8 billion. This makes him the fifth richest man in the Arab region. He Hails from the United Arab Emirates. After founding a leading U.A.E bank, Mashreq bank, in 1967, he stepped down as chairman but still remains a member of the board. His eponymous holding company has interest in food, construction and real estate. Non family members are also part of the leadership team. His construction company was involved in building the Dubai Metro. It is also the constructor of the exterior cladding of the world´s tallest building, Burj Khalifa.
Mohamed Mansour
Mohamed Mansour is an Egyptian billionaire with the net worth of $2.5 billion. He oversees Family Conglomerate Mansour Group, which was founded by his father, Loutfy (D. 1976) in 1952, and has 60,000 employees. He was a politician and served as Egypt's minister of transportation from 2006 to 2009, under the Hosni Mubarak regime. His company is the second biggest in Egypt by revenue. His son Loutfy, heads Private Equity Arm Man Capital.
7. Majib Mikati
Lebanese with a net worth of $2.5 billion. He and his brother, Taha Mikiti, are co-founders of Beirut-based Investment Firm MI Group. His investments includes stakes in South African Telecom Firm, MTN, Fashion retailer, Pepe Jeans, and real estate in New York, London and Monaco. He and his brother, Taha, also founded Investcom, in 1982, selling satellite phones at the height of Lebanon's civil war.
8. Taha Mikiti
He is a Lebanese with net worth of $2.5 billion. He and his brother, Majid Mikiti, co-founded Beirut-based Investment Firm MI Group and also Investcom, in 1982.
9. Hussain Sajwani
Hussain Sajwani is the Chairman of Dabar-based Luzury Real Estate Developer , Damac Properties, which he founded in 2002. His net worth is $2.4 billion. He started out in the food service business, catering to the US Military and Construction Giant, Bechtel. In 2001, after Dubai allowed foreigners to own properties, he shifted to real estate and sold units in a residential building in less than six months. In 2013, he teamed up with Donald Trump to develop two Trump-branded golf courses in Dubai development. He has co-branding deals with Versace and Bugatti. He is Emirati billionaire businessman
10. Suhail Bahwan
He is an Omani, with a net worth of $2.3 billion. He is 82years of age the founder and chairman of Suhail Bahwan Group, one of the largest Oman Conglomerates. His company majors in fertilizers production, generating 1.3 million tons of urea annually. He also owns Nassan and BWM dealerships. He went into business with his brother, Saud in 1965, selling fishing nets and building materials, before scoring the Toyota dealership in 1977. In 2002, he split with his brother who kept the Toyota dealership and passed it on to his son, Mohammed, after his death.
Other Arab billionaires on the Forbes list include Lebanese Jeweler, Robert Mouawad, Bahaa, Ayman and Fahd Hariri, all sons of former Prime minister of Lebanon, former owner of Harrods, Mohamed al-fayed and former Prime minister and foreign minister of Qatar, Hamad bin Jassim Al Thani.