Poultry farming is a suitable business for the people who are passionate about livestock farming, keeping birds and who are comfortable with farm life. If you can run it properly under acceptable methods and conditions conducive for the birds, you will find that poultry farming is a highly lucrative business.
Poultry farming is one of the most lucrative farming business ideas in Egypt.  Agriculture is one of the major drivers of the Egyptian economy and poultry farming contributes significantly to this.
Starting a poultry farm business in Egypt is very easy and fast irrespective of your low-budget or lack of knowledge. It is one of the easiest and lucrative livestock farming out there. The end products of poultry are in high demands in Egypt- the eggs and the chickens.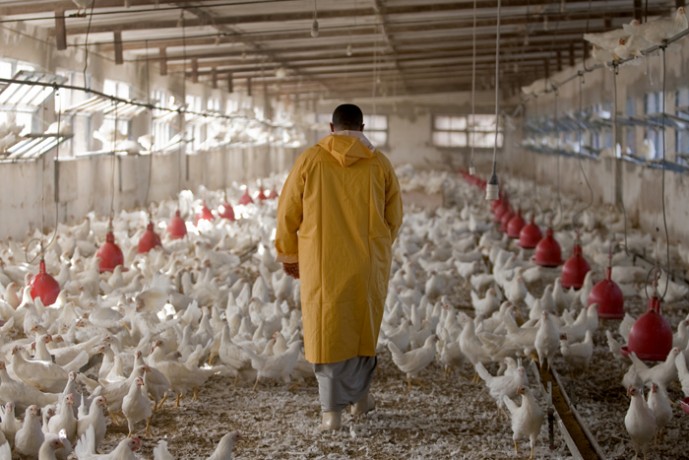 Defining Poultry Farming
Poultry farming is the agricultural practice of raising birds like chicken, turkey, ducks, cheese, etc. for their eggs and meats. This has been a common practice in the world, including Egypt, and has become an integral part of agriculture system in Egypt with huge investors.
Poultry farming is one of the most lucrative business ventures in Egypt. It requires very little capital to start. Interestingly, you can even start it in your compound if you have sufficient space to contain the number of birds you want to start with. In fact, wastes from the farm have great economic importance too.
Poultry Industry in Egypt
Egypt's modern poultry farming began in 1964 with the establishment of the National General Poultry Company (GPC) which aimed at providing Egypt's fast growing human population with high quality, affordable animal protein.
In 2019, USDA reported that Egypt's poultry industry employed 2.5 million workers, with investment reaching $ 3.73 bn. The industry produces nearly 1.25 billion day-old chicks, 1.1 billion broilers and 8 billion table eggs per year. 70% of production is large commercial breeders.
As mentioned earlier, poultry farming is one of the most lucrative farming business ideas in Egypt with an increasing nationwide demand. Poultry sector in Egypt consists of two main divisions: poultry enterprises and the household poultry sector. Poultry enterprises include: broiler enterprises; table egg enterprises; rabbit enterprises; duck and turkey enterprises; broiler breeder stations; poultry grandparent enterprises; ostrich and quail enterprises; auto-slaughter enterprises; local hatching laboratories; industry hatching laboratories; and feed enterprises. Statistics related to the capacity, distribution and development of poultry enterprises are presented in the appendix to this paper. The household poultry sector is one of the main income sources for numerous families, both in the countryside and in the cities. All types of poultry are kept – chickens, turkey, geese, ducks, rabbits and pigeons.
Some of Egypt's poultry enterprise includes:
The Cairo Poultry Company
Hubbard and Arbor Acres hybrids
The El-Wadi Holding Company
El-Watania Poultry Company
El-Kenana Poultry Company
Kohia Poultry Company
Abed El Salam Hegazy
Miser For Hatching
El Bana Poultry
Benefits of poultry Farming
There are several benefits of being a poultry famer. Some of them include:
Chicken is one of the most sought after white meat for the teeming population
Everyone is a potential customer and that alone makes the market a huge one. There are restaurants, eateries fast foods joints that will be more than glad to get someone who's read to supply these chickens.
Chicken grows fast- you'll be recovering your capital and counting your gains within 28 weeks of starting up.
Egg market – Apart from the chicken, the egg is another money making machine of its own.
How to Start a Poultry Business In Egypt
If you are planning to start a poultry business in Egypt, it is better for you to get enough knowledge around the line of business. This too, is part of the preparation for the business you now wants to embrace. Although there are different types of birds, the principles and the underlying practice of keeping them are the same. Below is a comprehensive guide to follow to start profitable poultry farming in Egypt.
 Plan
The most important aspect of starting a new business is planning for the business before even setting out. For instance, the type of birds and breed you want to rear. Will you go for broilers (meat production), Layers (egg production), Hatchery (hatching new chicks) or poultry feed making? Depending on your capacity and ability, you can rear both broilers and layers at the same time.
But the same can't be for hatchery. Choose your area of interest and kick off.
 Choose a good Farm Location
Once you are done with the business plan, then you should get a land and be down to business. Remember also that the location of your business farm will have an impact on the growth of the business. Getting a farm location is very critical for starting profitable poultry farming. Your desired scale of production will determine the size of the farmland.
A good location site should be a clean and pollution free area, not too far from the city. You can start a poultry farm from your compound (if you have enough space). However, if you want to go into poultry enterprise, you will need a bigger farmland for that. Note also that your farm should have access to clean water for the birds, and be easily accessible.
Choose a Suitable Housing System
Structure is another important aspect of poultry farming in Egypt. The choice of housing system is determined by the breeds of birth want to keep. The housing should be spacious enough to permit free movement for the birds. It should be well ventilated too and protected from direct sunlight. Different types of poultry houses are the deep litter, half litter and half slats, battery and semi-fold.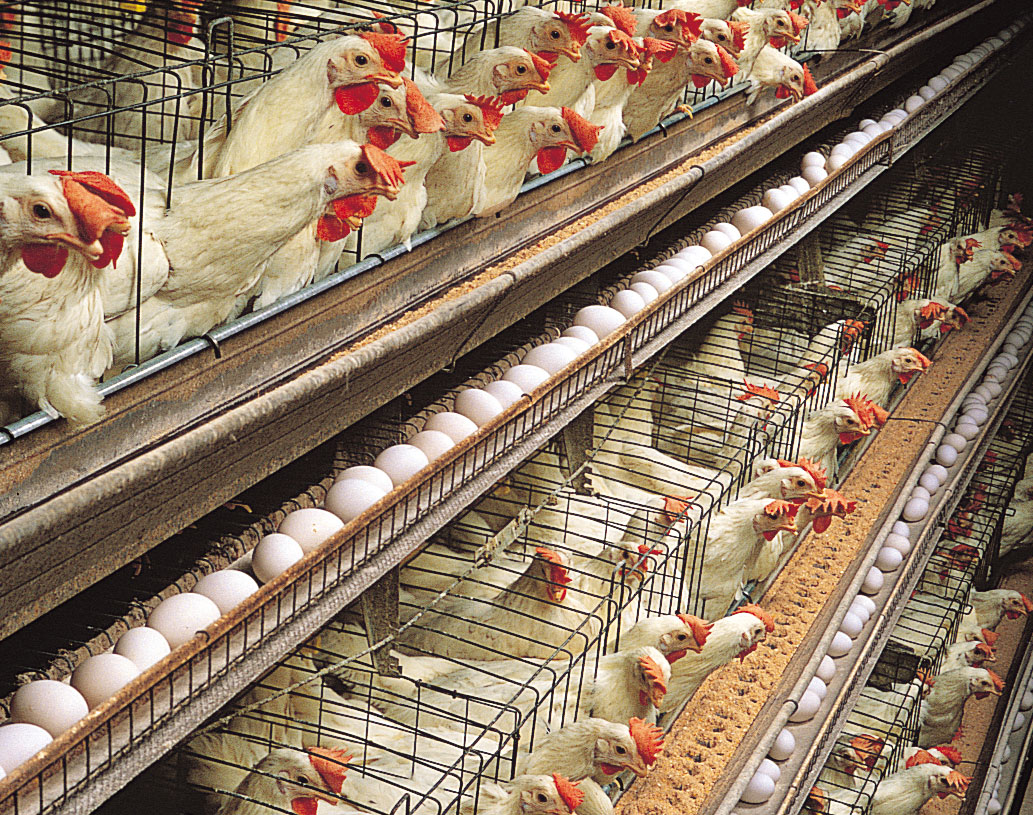 Provide feeding for the bird
A good quality feed is very important in poultry farming. Quality and good feed will enhance optimal growth of the birds as well as good meat production. Neat quality water should be provided for the birds to drink. Lack of quality water for your birds can greatly impede their growth and will result in poor meat production.
Buy Some Basic Poultry Farming Equipment
To properly manage your birds, you will need to get some basic poultry farming equipment
Some of the essential poultry farming equipment are;
Feeders: This is a device you use for supplying feeds to the birds
Waterers: You use this device for supplying water to the birds
3. Nests: This is a well-prepared place where chickens lay eggs.
4. Ventilation system: Odour vents, perforated walls etc. can serve this purpose
5. Cages: These are boxes you provide especially for keeping birds
6. Coops: Just like cages, a chicken coop provides housing for the birds.
7. Incubators: A device to keep eggs warm for hatching.
8. Perches: These are logs you place a little above the floor of the chicken house for the birds to rest.
9. Brooders or heaters: This device provides heat for raising young chicks.
10. Waste disposal system: This helps for proper disposal of the waste you produce in your poultry farm.
11. Lighting instruments: This provides light in the poultry house
12. Egg tray: For handling of chicken eggs
Buy starter chicks from a trusted supplier
After setting up your poultry house and buying the necessary equipment for running the poultry, it's time to start stocking the farm with chicks.
Buy quality (preferably day-old) chicks from trusted breeders in your area. Do not buy unhealthy chicks or chicks already suffering from malnutrition to avoid loss
How to Know  a Healthy Day-old Chick
A healthy chick can be seen physically, below are the signs of a healthy chick.
A healthy chick can jump around no matter the cold, they love to eat and so the move about a lot. They seem to be restless. If you find any chick that prefers lying when others are eating, the chick is likely unhealthy. The unhealthy ones are seen closing their eyes even when they are standing. You know how a sick human being looks, chickens too manifest like that, they lose appetite, they become weak. So observe the chicks very well to ensure they are healthy. Do not buy any chick that drools saliva or does not walk well. Any bird with a deformity is not good. Deformity affects their growth, a bird that cannot walk well will not eat well because others will push it and it will not grow well.
Do not buy a chick that has swellings on the head ( around the eyes, on the beak or a swollen leg).
A healthy chick will be able to stand on the feet when you lie it on its back. Unhealthy birds cannot do this and they are seen struggling to stand up.
A healthy chick eats a lot, you do not have to force it to eat. They jump around and try to look for food.
A healthy chick cries out loud. Its voice is high pitch and it makes noise even while eating. Unhealthy ones cry with a low voice and sometimes they only cry when you touch them.
If your chicks do not show any good signs, return them. Do not buy them because if you do, you have started your business of loss already.
Provide Medication for your birds.
Poultry birds are very sensitive and need proper and prompt medication and vaccination to prevent poultry disease outbreaks. A number of different drugs, called coccidiostats, are available for use in conventional diets to control coccidiosis in poultry. Coccidiostats that can be used in conventional poultry production include the following: Amprolium (e.g., Amprol, Corid) Bambermycin (e.g., Flavomycin, GAINPRO).
As a commercial poultry farmer, you need to have a veterinary doctor who will care for your birds when the need arises.
Market your Farm Produce.
As already mentioned earlier, there is a ready market for your farm produce. You can sell your products in the local and international markets. You can even take your products to the online platform where you have a huge market there already.
What's the Cost of setting up a poultry farm in Egypt?
Small scale poultry farm at the back of your resident, with over 30 birds will take about 790 EGP to start.
A medium poultry farm, with land and structure, with numerous other materials will take about EGP 54, 900 and above to start up.
Large scale or intensive poultry farming that requires high level of professionalism and expertise will take over EGP 486, 000 to set up.
Conclusion
Poultry business in Egypt is really a great and lucrative business idea. It is already an established business in Egypt with lots of investors. All you need is a practical knowledge and you are set the start this business.