How Uber works in Egypt
What cities have Uber in Egypt?
There's no doubt that Uber has changed the way that Egypt moves. Launching in Cairo in 2014, Uber now operate in a growing number of cities including Alexandria, Hurgharda, Mansoura, Tanta and Damanhour. If you've not yet signed up, here's everything you need to know about using Uber in Egypt But, business is booming! It's only opened five years ago, but there are currently over 80,000 Uber drivers in Cairo alone. So, you won't have any issues finding a cab! It's fast becoming one of the most popular ways to get around the city due to the taxis being a lot cleaner and allowing more driver accountability.
Uber is a smartphone app that connects driver-partners with riders. Hailing a ride is done through the app. Uber driver-partners cannot pick up rides from the street, which is why we are not a taxi company. We offer a car-for-hire service that uses the app to dispatch drivers and manage fees.
Download and register to ride
The first step in using Uber is to download the app to your Android or Apple device and then to register your name, phone number and credit card details – if you have one and want to pay electronically – but in Egypt you do not need a credit card to ride, you can also pay in cash (see below).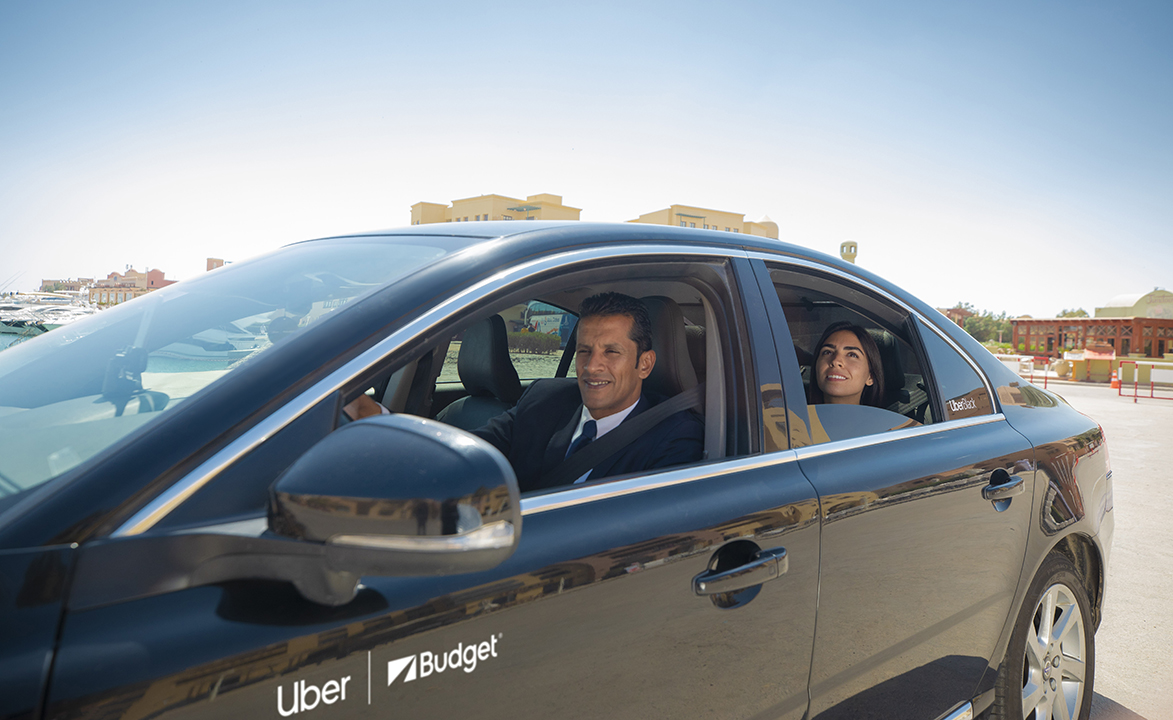 Choose your destination
To hail your first ride, simply enter your destination into the app. The app will automatically register your approximate location too and you can refine this if you want by moving a pin around the map to indicate the exact place you'd like to be picked up. If you don't know an address, the app may be able to help. It will recognize some business names and make suggestions for their location. If you want to pay in cash, you can tell the app now.
Choose your service
Depending on where you live in Egypt, there may be different levels of service available to you. Uber X is the main, low-cost option you will find. In some cities Uber Scooter may be available, allowing you to beat the traffic but only carrying one rider. Again, in some places you may be able to choose UberSelect – a high-end ride with highly rated driver-partners.
Transparent pricing
Uber believes in transparent pricing for riders and a fair living for our driver-partners, which is why when you enter your destination into the app, an approximate fare will be given.
Linking up with a driver
When a nearby driver-partner accepts your request, the app displays an estimated time of arrival for your pick up. Your app also notifies you when your car is about to arrive.
Knowing your driver-partner
Uber allows riders to rate driver-partners and driver-partners to rate riders. You can check out your driver-partner's profile, see their image, get their name and know what car they'll be driving, as well as seeing how many trips they have taken and their rating.
The app knows the way
Once your ride arrives and you enter the car, your driver-partner's version of the app will indicate the best route – but if you have a preferred way of getting there, feel free to discuss the directions and ask to make changes to your route.
Pay your driver-partner
When you arrive at your destination and exit the vehicle, your trip ends. The fare is automatically collected if you have registered a credit card, and if not you can pay in cash.
Rate your driver-partner
When a trip ends, the app will ask you to rate your driver from one to five stars. Consider issues such as politeness, cleanliness and safety when offering your rating. Driver-partners are also asked to rate riders. The feedback system is designed to promote respect and accountability for riders and driver-partners alike.
While these are the basics for using Uber in Egypt, the app also has a number of other useful features:
Save places
If there's somewhere you travel to regularly, you can bookmark the address in your app, allowing you get to the places you need to be faster.
Multiple destinations
You can pick up or drop off friends along the way with the Multiple Destinations feature. It allows you to add two extra stops on the way.
Share your trip
Let friends and family follow along with your ride, so they know when to expect you. This can also act as a safety feature so people know where you are.